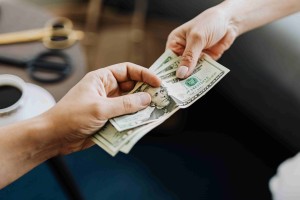 If you are approved for a personal loan, your initial goal is to make monthly payments on time to get back on a good financial track and improve your credit score. After settling into your payments, you might discover that you are able to pay off your loan early.
But how exactly does that work, and are there disadvantages to early payment?
How to Pay Off a Loan Early
If you are interested in paying off your personal loan early to reduce your interest fees or simplify your finances, contact your lender to inquire if there are any prepayment penalty fees. Some but not all loans come with fees if you pay off the loan early, but this fee amount may be less than the interest that you would pay over time during the duration of your loan period.
To pay your loan off early, you can break down monthly payments into bi-weekly payments to work down your debt. Alternatively, just make additional payments whenever you can, such as when you receive a bonus at work or gift money for your birthday.
Early Payment Considerations
Something important to know is that if you choose to pay off your personal loan early, your credit score may be affected. Having a longer credit history may improve your credit score; however, the amount of this change varies greatly depending on your unique situation. In the meantime, paying your loan early can decrease your debt-to-income ratio and save you money on accruing interest, both significant benefits.
Many people only choose to pay off personal loans early if:
They can comfortably afford it,
As long as any prepayment penalties are less than the financial benefits,
And if they have a healthy credit mix beyond just the personal loan.
What to Expect When Paying a Loan Early
For people considering paying a loan off early, prioritize your monthly expenses and ensure that you have enough savings available. It is best to have a good handle on your monthly budget, but also think about whether sticking to your current loan payments could enable you to lower monthly payments on a credit card or other source of debt instead.
You should also know that when you secure a personal loan with us, we are here to help you every step of the way. We have been helping individuals and families make ends meet since 1974, and we have locations throughout Alabama, Georgia, Tennessee, and Texas to help you over the phone or in-person in our branch offices.
Search by your zip code on our location page to find the branch nearest you and ask any questions you have about the personal loan process. We look forward to serving you and helping you make the best decision for your financial future.