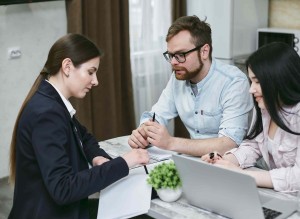 Some types of loans require you to use them for a very specific purpose, such as a home mortgage or automobile purchase. But there are other types of loans, called personal loans, that can be used for essentially anything you may need or want. At Service Loan South, clients love our personal loans because they provide freedom to use the money how they need it.
Here is an explanation of what you can use a personal loan for and how to get one when you need money fast.
What Are Personal Loans Used for?
One of the best things about personal loans is how versatile they are and how many ways they can be used. Here are some examples of what you might use a personal loan for:
Large household purchases
Vehicle repairs
Debt consolidation
Home improvements
Medical bills
Unexpected expenses
Moving costs
Holiday and seasonal expenses
Tax debt
School supplies
Monthly bills
Tuition
Vacations, weddings, and funerals
Anything else you might need or want!
Can You Use a Personal Loan to Buy a Car?
The short answer to this question is yes, you can use a personal loan to buy a car. However, there may be better options available for vehicle financing. Auto loans may give you a lower interest rate than a personal loan. However, you may prefer to get a personal loan to make a car purchase if you don't want to make a down payment or give collateral.
It is also very common to use a personal loan to fix or maintain an existing vehicle that you own, especially because these costs can be very expensive. Also, the condition of your vehicle may worsen over time if issues aren't promptly addressed.
Get a Loan to Pay Bills
Many people use personal loans to pay bills that are piling up and impacting their daily lives. It may be beneficial to negotiate your medical bills down or arrange for a no-interest installment agreement with your medical provider before taking out a personal loan. But if that doesn't work, a personal loan is a good option to reduce or eliminate medical debt. Personal loans can help you take care of many other types of bills as well, such as bills associated with moving to a new location
Contact Us With All Your Personal Loan Questions
Just like every lender is different, every loan is different too. So, it is important to understand your loan terms and make sure that your intended purpose isn't breaching any terms or conditions. For example, it is typically against loan terms to use personal loans for illegal activities or gambling.
To learn more about what you can use a personal loan for and how a personal loan can benefit you, contact our branch nearest to you or apply online to prequalify for a loan today!