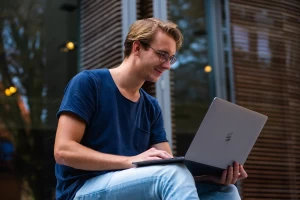 Since 1974, we have been helping families in the South get the personal loans they need to make ends meet and take care of unexpected expenses. We have made the process of getting personal loans easier than ever before, thanks to our easy online application and many conveniently located branches in Alabama, Georgia, Tennessee, and Texas.
But it still helps to get loan advice from trusted, local experts, especially if you are seeking a first-time personal loan. So, here are some tips for getting a personal loan so that you can get the money you need right now.
1. Choose a Credible Financial Institution
If you are researching how to get a first-time personal loan, you might be overwhelmed with options of the various lenders available. After doing your research, pick a lender that is reputable and that can best meet your needs. We are a credible and reliable source of personal loans and members of the Alabama Lenders Association, Georgia Installment Lenders Association, Tennessee Independent Lenders Association, Texas Consumer Finance Association, and Better Business Bureau.
2. Understand What You Can Afford To Pay Off
To be a responsible borrower, you need to understand your financial situation and what you are able to pay off before taking out a loan. If you can't afford to make the monthly payments of a personal loan, you could harm your credit score and drive yourself even deeper into debt.
3. Know Your Credit Score
Another one of our tips for getting a personal loan is to know your credit score and understand how a personal loan will affect it. Credit reference agencies provide free and quick ways to check your credit report so that you can perhaps find ways to improve your score and get better rates on a new personal loan.
4. Ensure Your Application is Accurate And Complete
When submitting your first-time personal loan application, check and double-check that all of the information you provide is accurate and complete. Too often, lenders have to reject loan applications because of small mistakes that could have been avoided if only they were thoroughly reviewed by the applicant before submission.
5. Contact Us For Loan Advice And Questions
In addition to our easy online loan application process, our local branch teams are available to answer all of your questions over the phone and in-person in our offices. We have many personal loan tips to share with you so that your application is successful and you get the money you need. We take the guesswork out of how to get a first-time personal loan and offer fast, friendly loans for up to $1,500.
To learn more or to get the personal loan process started, contact a location near you!