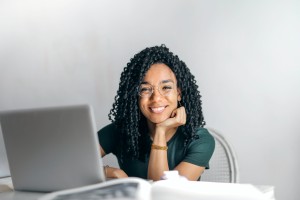 Years ago, it was necessary to physically go into a financial institution any time that you needed to borrow money. However, modern technology has made it possible to apply for a loan online quickly, easily, and from the comfort of your own home.
Here is some information about how to get a loan online and where to find an online loan to meet your immediate financial needs.
Can You Get a Loan Online?
Yes, it is entirely possible to get a loan online without ever having to step foot into a bank branch. Online loans are offered by online-only lenders and by online departments of lenders that have physical office locations too.
To get an online loan, a soft credit inquiry may be required to determine if you prequalify for a loan but that does not impact your credit score. Some online lenders may require a hard credit inquiry, which could affect your credit score.
Benefits of Online Loans
There are many reasons why people choose to find a loan online rather than a traditional loan. With online loans, there is no in-person contact, which may be preferable due to health concerns or your communication style. The application process for online loans is quick and streamlined so that applications can be promptly reviewed and approved. Some online lenders offer better rates than traditional lenders, and they can often get money deposited directly into your bank account quicker too.
Where to Get a Loan Online
If you are wondering where to get a loan online, then you're in the right place! Not only do we have branches located throughout Alabama, Georgia, Tennessee, and Texas, but we also have an online loan application process for your convenience.
You are always welcome to visit a branch and speak with our staff before applying for a loan. But if you are comfortable with the process and requirements, you can apply for a loan completely online through our website. Our easy online application starts by searching for your zip code or choosing the location nearest you. From there, you'll simply need to input your personal information into the online text boxes, such as your name, address, date of birth, and purpose of the loan.
Find a Loan Online Quicky and Easily
It is important to get an online loan from a reputable lender, such as Service Loan South. Our online process makes approval easier than ever before because you can apply from your computer, tablet, or smartphone. We'll begin processing your application right away and contact you in as little as 15 minutes after you submit it. At Service Loan South and our affiliates, you don't need a specific reason to qualify for a loan. We can give you a loan for whatever you need, even if you have bad credit.
Apply online today to see if you qualify!