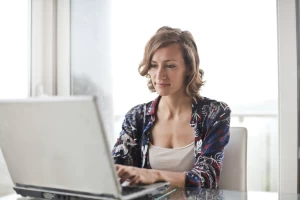 How to Find a Loan Company Near You
People all across the country use personal loans for a wide variety of reasons, including car repairs, monthly bills, school supplies, holiday shopping, and tuition. Compared to other types of financing, personal loans are unique because they offer freedom to use the money however you like.
However, a common question that comes up is how to find personal loans near me with bad credit. If you've been searching for "loan company near me," here are some tips for locating a lender and securing a loan to pay for what you need.
Locating a Loan Company Branch
To find a loan company, some people may search for listings on Google Maps or ask a trusted friend or neighbor for advice. But we make it even easier to find a loan office because we have a location page right on our website.
Here, you can browse our map to find the branch closest to you in Alabama, Georgia, Tennessee, or Texas. Or you can scroll down our list of city locations for details about a nearby branch and apply by clicking the link right on that page.
How to Get a Personal Loan
There is no need to be intimidated by the process of getting a personal loan because it's easier than ever before. If you feel more comfortable applying for a loan in person or have questions about the loan process, you can stop by your local branch or call that branch directly for information.
It's also easy to apply for a personal loan through our website, from the comfort of your own home. Our online personal loan application is available in English and Spanish and simply requires you to type basic information into a web form.
Loans Near Me with Bad Credit
There are many benefits to getting a personal loan, such as getting flexible funds, quick cash, and the opportunity to rebuild your credit score by making payments on time. But one of the best things about personal loans is that you can get one even with bad credit. We frequently offer loans to people who have bad credit, so it is worth applying for a personal loan even if you are worried that you might be rejected.
Search Our Site to Find a Loan Agency Near Me
At Service Loan South, we are here to work with you during your time of need so that you can take control of your financial situation. To make the process of getting a loan easy and convenient, we have dozens of branches across four states. We have a strong local presence in the big cities, small towns, and rural areas too. Our local branch employees offer the best customer service in the industry and are ready to answer all of your questions about finding a loan company near you and getting a fast and affordable loan.